Did you know that International Women's Day was started in 1910 by a Ukrainian-born woman named Theresa Malkiel? She was a labor activist who collaborated with Clara Zetkin in Europe and Helen Todd in the U.S. and thousands of other female laborers around the world. They marched to demand voting rights and better pay for women.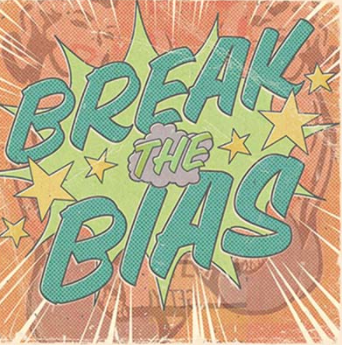 More recently, what we've done to International Women's Day and Women's History Month is change it from a collective movement for equal rights to a spotlight on individual female achievements. That shift does two things: 
1) It makes many women feel like they are supposed to achieve great, heroic things on their own
2) It diminishes the need for men and women to work collectively for workplaces that are truly equal and inclusive. 
The interesting thing about Theresa Malkiel, Clara Zetkin, and Helen Todd, is that they all admitted that it wasn't until women were workers in the formal economy that they saw themselves as worthy of rights. 
As women, they didn't see their worth or value. 
In the spirit of collective action, I asked my friends in four different countries,
What does it mean to be a woman in the workforce? 
One friend reminded me: 
"Women, especially women of color, have ALWAYS worked. It's often unpaid, often unrecognized labor, while their counterparts' efforts are considered formal work and included in the formal economy."
 Yes!
This is why the collective is so powerful. She gave voice to an essential aspect that I had missed. Women have always worked, and yet that work is perennially undervalued. 
"Together we are invincible" –Isabel Allende
I asked more wise friends to chime in. 
Being a woman in the workforce means…
Pumping in a tiny closet on a 20 min lunch break during a 12 hr shift because no one thought of these things

Little hands reaching for me, asking me not to leave to work

Ignoring certain colleagues and comments 

Feeling guilty about leaving my kids, then feeling guilty for leaving work to go to kids

It means exhaustion and pride

Feeling like I have no idea what I'm doing

It means fighting for space to be an equal and valued member of the team

Trying to lead in a way that brings my whole self to the table

Being patient and sticking to my guns

It's a dance between biting my tongue and and speaking up, and often feeling like I'm passing the buck to someone else to speak up 
They also gave voice to what they love about working in the formal economy:
Reading the room

Knowing the numbers

Finding things to learn in every project and in every person

Feeling alive and empowered

Connecting with people all day

Contributing

Having a voice

Making a difference because I make my own $

Being a role model for my kids and my nieces and nephews
Their responses resonated with me and gave me a feeling of connection that I've been craving for, well, two years now!
What we're going for in life is not just outer achievement, but inner strength and a state of peace and wellbeing. Helen Todd spoke about the goal of equal rights for women as "Bread and Roses" –not just ALL the work, but ALL the pleasure, too!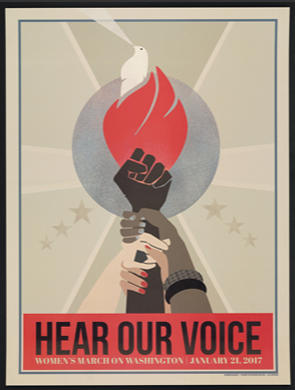 International Women's Day and Women's History Month is about our collective courage, not individual heroism. 
This month, every month, it's not just about showing up and honoring a few individual heroes, it's about HOW we show up each day for ourselves and for each other. 
It's about how powerful we are when we see ourselves as having value. It's about linking arms together to get sh** done at home, in the formal workplace, and everywhere in between until we finally close the gap in gender equity.
Love,
Susie
***
image credits:
top: Internationalwomensday.com image of 2022 theme #breakthebias
middle: Chicago labor organizing poster. Image courtesy Library of Congress, https://www.loc.gov/resource/ds.13465/
bottom: poster from women's march in 2017 from womenshistorymonth.gov